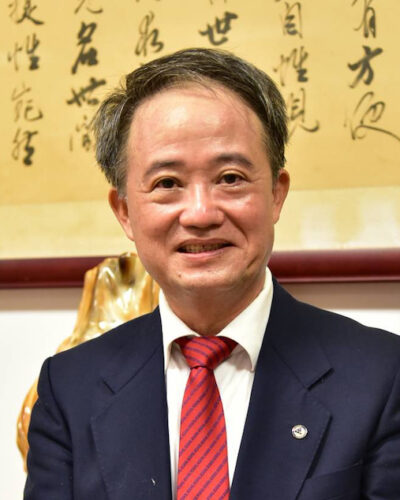 On behalf of Chong Hua, I welcome you to our website.
The school believes that it is important for parents to know the foundation and basic princi-ples that the school is adopting. This includes the approach towards providing a holistic expe-rience for students.
It is imperative that students acquire basic learning principles. As such, at Chong Hua, we endeavour to give every student precisely what they need to be responsible and effective global citizens. By the end of their educational years with us, we believe that students are well-rounded with the capacity to embrace all that life has to offer.
At Chong Hua, our students are supported through every stage of their academic, personal, and spiritual development. We provide extensive wellbeing programs that are taught as well as demonstrated, while our broad curriculum embraces learn-by-doing projects and entre-preneurship. Individual interests and passions can be pursued through our co-curricular and extra-curricular choices.
As a bi-lingual school, we have included the reputable Cambridge International Syl-labus. Therefore, fulfilling the International Education 2.0 plan of the Ministry of Edu-cation of Taiwan.
Our team of qualified and experienced teachers together with our professional staff members are here to support and provide the platforms for our students to excel in all aspects of their educational journey.
I invite you to join a school tour to see these values in place and meet our diverse and ami-cable community in our holistic educational school under the picturesque Dawu Mountain – one of the 5 dominant mountains in Taiwan.
Edward Yang Guei Rong
Principal, High School
A very warm welcome to our website.
Chong Hua Elementary School adopts the vision, "building a model school of morality" and is committed to create a healthy educational environment. Students are nurtured to acquire knowledge, kindness and to journey school life through the key education philosophy of Chong Hua, "Character Development".
In the last few years, there is a significant growth in the school's enrolment. Our students have excelled in Chinese, Arts, Chinese Classics and Science competitions, making us proud of their achievements. This goes to show that the reputation of the school has been growing. We thank the management, teachers, staff, parents, donors, and volunteers, who have given their expertise, time, and concerted efforts towards the school's milestone.
Anyone who walks through our school will notice how beautifully behaved, well-mannered, and aspirational our students are. Our elementary school is committed to creating positive learning outcomes and securing futures for our students. Every step they take will be steadily guided and honed to help them face challenges, embrace opportunities, and build their own unique path in life.
Our team is ever ready to play an impactful role in the lives of our students. We sincerely invite you and your child to give us the pleasure of sharing our philosophy and culture with you. Together we strive to create a bright and shining future for our students.
Sammy Wang Sanmei
Principal, Elementary School