Directions and Benchmarks
To help our students and parents understand our beliefs and approach towards our education system, the pie-chart explains how our approach leads to the benchmark performances of our students.
Through our broad and engaging curriculum, students will:
Enhance their knowledge and understanding
Be ready to take on any challenge in the future
Be creative
Connect learning to the real world
Show empathy for others
Reflect on their own learning
Become independent and self-disciplined
Learn to work effectively as a member of a team
Be a problem solver
At Chong Hua, students are provided with a broad and engaging learning experience. Through stimulating and effective teaching practices, we see intellectual and personal growth in all our students. Our programmes reflect the 12-Year Basic Education Curriculum, which is seen as vital in shaping the academic performance of students.
All our local and foreign teachers undertake regular professional development sessions and possess a genuine love for children. As students' progress, their study widens to a multifaceted diverse learning curriculum. Our teachers develop programs and implement strategies to assist students to develop a love of learning and to achieve to their full potential.
A strong emphasis is placed on reading comprehension and critical thinking skills, identifying important information and the importance of paraphrasing, not copying. A variety of stimulus, research materials and graphic organizers is utilised to support student learning. We are also proactive in training new digital technologies as part of improving student learning outcomes. Comprehensive and ongoing records of students' progress are maintained regularly and communicated to students and parents.
The Enrichment and Empowerment programmes are designed for across all years. Gifted students and those experiencing difficulties accessing the classroom curriculum are catered to. All students accessing support are constantly assessed and monitored to ensure that they are offered the appropriate level of support needed to overcome their difficulties.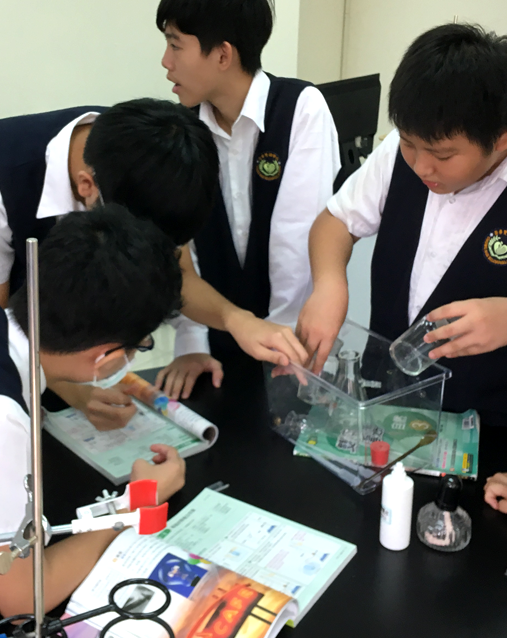 September 1, 2021 to January 20, 2022
January 21, 2022 to February 10, 2022
February 11, 2022 to June 30, 2022