Management and Leadership
Edward Yang Gui Rong
Principal
Mr Edward Yang holds a master's degree in special education from National Kaohsiung Normal University, majoring in Gifted and Talented Education. He is also a graduate from Taiwan Normal University majoring in Education.
His career in the educational industry started in 1986 when he was appointed first a teacher and within a span of over 30 years he took on positions as Section Chief-Curriculum, Section Chief-Student Activities, Director of Counselling and Director of Academic Affairs, before assuming the position of Assistant General Manager of Kojen English Centre, Kaohsiung in 2018 for one year. Mr Yang served as a lecturer at Lih Shing Educational Institute from 2016 to 2019 prior to joining Chung Hua Bilingual School in Pingtung County as Principal in mid-2020.
In addition to his academic and professional achievements, Mr. Yang devoted himself to public services starting in the year 2005. In his younger years he served as an Honourable Guardian of Taitung County Court and Honourable Counsellor of Taiyuan Prison in Taitung County. Since 2015 he took on the role of Teachers' Instructor of Special Education in high schools and vocational schools in Kaohsiung City. He is also a member of the Kaohsiung High School Alumni Association of Kaohsiung Municipal.
His other accolades include the many international visitations at universities and learning institutes. Mr Yang was also a participant in student recruitment partnerships and in educational exchange programmes and activities in America, Hong Kong, Abu Dhabi, Singapore, and Korea.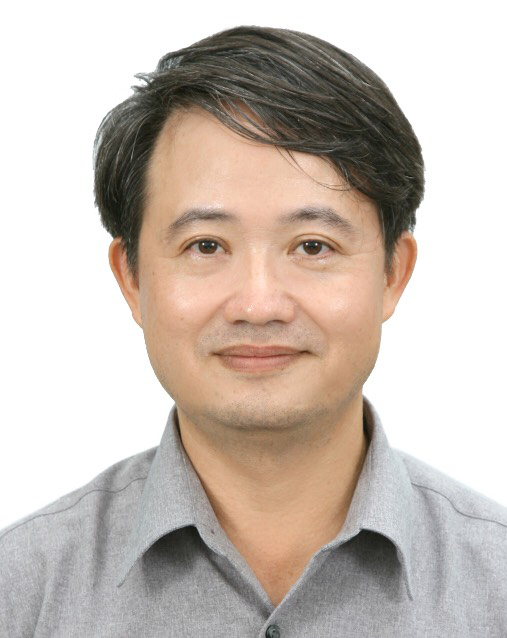 Dr. Nancy Chou Yu Shuang
Executive Director & School Affairs Advisor
Dr. Nancy Chou, a PhD of Education degree holder from the Institute of Education, National Kaohsiung Normal University joins Chong Hua Bilingual School as Executive Director and School Affairs Advisor. She also has a Master of Education degree from the Institute of Education, National Sun Yat-sen University.
Armed with the highest qualification from the two renown universities in Taiwan, Dr. Chou embarked on her 40-year journey teaching at national schools and taking on the roles of principal and counsellor. She has also held the position of Associate Professor in 4 universities: National Sun Yat-sen University, Kaohsiung Medical University, I-Shou University and Cheng Shiu University.
Her qualifications and experiences in the educational field landed her opportunities to be involved in projects hosted by the Ministry of Science and Technology and the Ministry of Education. Complementing her list of achievements and accolades, Dr. Chou is also known for her counselling stint in the Education Bureau, Kaohsiung City for a total of 13 years. She was the Special Education Counsellor for 12 years in various special learning establishments in Kaohsiung City.
Dr. Chou was the Founding Principal of Chong Hua Bilingual School from 2016 to 2018. Prior to this, Dr. Chou served as the Principal of 4 Elementary and High Schools for a total of 17 years: Kaohsiung Municipal Nanzih Elementary School, Kaohsiung Municipal Zuo Ying Junior High School, Kaohsiung Municipal Jhengsing Junior High School, and I-Shou International School.
A passionate educator and counsellor, her lifelong learning journey took her through a career in the educational field where she enjoys learning and keeping up with the times. During that period, Taiwan experienced major educational changes. Dr. Chou was personally involved in the various changes as well as the implementation of new educational structures and systems that brought the academic level of Taiwan on par with the international scene.    Dr. Chou is committed to continue her involvement in education for as long as it is possible for her to do so.