Management and Leadership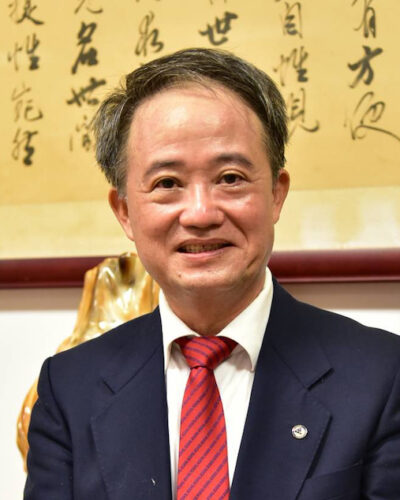 Mr. Edward Yang Guei Rong
Principal, High School
Mr Edward Yang holds a master's degree in special education from National Kaohsiung Normal University, majoring in Gifted and Talented Education. He is also a graduate from Taiwan Normal University majoring in Education.
His career in the educational industry started in 1986 when he was appointed first a teacher and within a span of over 30 years he took on positions as Section Chief-Curriculum, Section Chief-Student Activities, Director of Counselling and Director of Academic Affairs, before assuming the position of Assistant General Manager of Kojen English Centre, Kaohsiung in 2018 for one year. Mr Yang served as a lecturer at Lih Shing Educational Institute from 2016 to 2019 prior to joining Chung Hua Bilingual School in Pingtung County as Principal in mid-2020.
In addition to his academic and professional achievements, Mr. Yang devoted himself to public services starting in the year 2005. In his younger years he served as an Honourable Guardian of Taitung County Court and Honourable Counsellor of Taiyuan Prison in Taitung County. Since 2015 he took on the role of Teachers' Instructor of Special Education in high schools and vocational schools in Kaohsiung City. He is also a member of the Kaohsiung High School Alumni Association of Kaohsiung Municipal.
His other accolades include the many international visitations at universities and learning institutes. Mr Yang was also a participant in student recruitment partnerships and in educational exchange programmes and activities in America, Hong Kong, Abu Dhabi, Singapore, and Korea.
Ms. Sammy Wang Shan Mei
Principal, Elementary School
Ms. Sammy Wang is a graduate from Provincial Hualien Teachers College, Department of Education for Children with Special Needs. She later graduated from the Adult Education Institute of National Kaohsiung Normal University, majoring in Cultural and Educational Business Management.
Ms. Wang has more than 30 years of teaching and administrative experience. Her professional stint includes taking on roles as the first home room teacher and Data Team Leader, Qizhi Counsellor, Hygiene Team Leader, Discipline Team Leader, General Affairs Director, Counseling Director, Student Affairs Director, and Academic Affairs Director, etc. Ms. Wang served as the Principal and Vice Principal of two elementary schools in Ping Tung County and Chong Hua Bilingual Elementary School respectively for a total of 11 years. In addition to this, her teaching experience extended to Indonesia and Mainland China. She had also made visitation trips to the United States and Japan for teaching and educational research projects.
Public education affairs are an area Ms. Wang is passionately involved in. She served as the Team Leader of Elementary Schools, under Guidance Group for Teacher Professional Development Evaluation, a department belonging to the Ministry of Education. She was also the convener of various educational and development related groups, committee and organizations in Ping Tung County, Kaoshiung City, Hsinchu County, Tainan City, Chiayi, and Tai Chung City.
Ms. Wang's contribution towards Taiwan's education was given recognition when she was selected as a Excellent Teacher in Ping Tung County in 2001. In 2011 she was awarded the Principal Leadership Excellence Award by the Ministry of Education. In the following years, Ms. Wang continues to receive outstanding recognition and awards for her dedicated work in the educational system of Taiwan and beyond.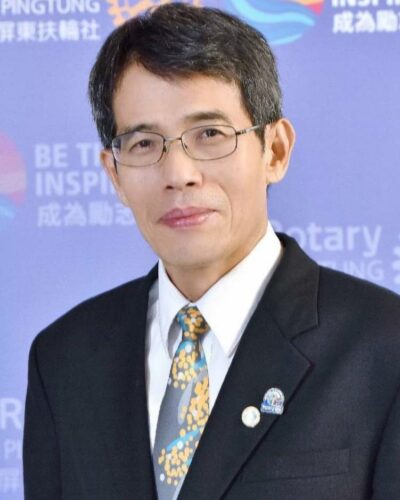 Dr. Gary Wang Chia Jui
Vice Principal, High School
Mr. Gary Wang is a Masters Degree graduate from National Kaohsiung Normal University, majoring in English. He also holds a Master's Degree from the Graduate Institute of Adult Education. Following his graduation, Mr Wang furthered his studies and was involved in research programmes at the Institute of Curriculum and Teaching in National University of Tainan. 
In addition to his professional English qualifications, Mr. Wang has an all-round teaching and administrative experience. As a trained and qualified teacher, he has taught in schools, from elementary to senior high. He teaches and works based on the core beliefs of "Staying True to Education" and "Focus on Student Learning" which to him are the foundation of effective education. Half of his 30 plus years of teaching was spent in the rural villages and aboriginal areas of Taiwan. Mr. Wang has 14 years of working experience as a school principal.
Mr. Wang is also committed to the public education affairs. He served as a curriculum inspector to assist the Ministry of Education and Pingtung County Government to promote the implementation of the Grade 1-9 Curriculum and the 12-Year Basic Education 108 New Curriculum; the convener of Pingtung County English and Integrated Activities Guidance Groups; Pingtung County Government Honorary Inspector cum various evaluation committee, just to name a few. He represented the Ministry of Education and Pingtung County Government to participate in the international educational exchange activities in United States, Germany, Singapore, Japan and South Korea. 
Mr. Wang's other qualifications include coaching and being a referee of several ball games. He is the current Chairman of the Tennis Association and was the President of Pingtung Rotary Club.